Main content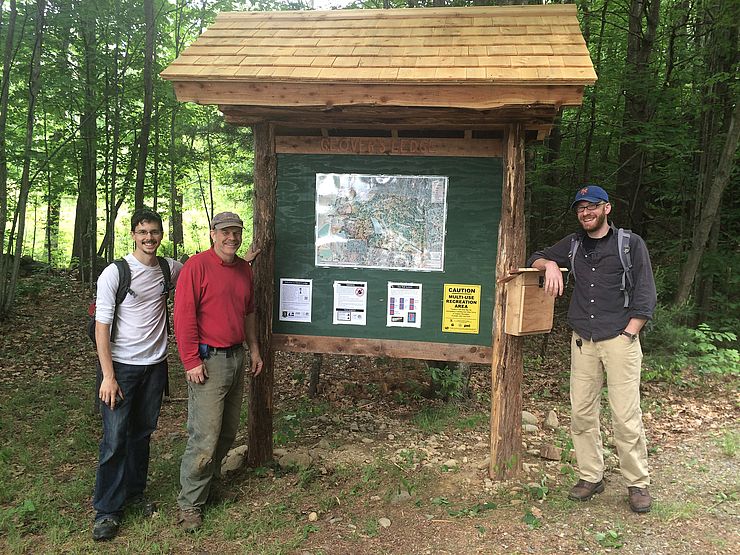 Many people enjoy walking and hiking in the woods, whether on trails, old roads, or off-the-beaten path. The Monadnock Conservancy partners with landowners and communities to maintain such places for exercise or quiet contemplation.
If you are looking for a new place to hike or reminding yourself of all the family-friendly options in our region, here are a few of our favorite trails on conserved lands. Please download the maps using the links below.
Want to share your experiences on the trails?
Email Rick Brackett, land manager, or call him at 603-357-0600, ext. 105, if you have feedback on any of the trails. We want to hear from you!
Playing outside, staying active, and being surrounded by natural beauty is so important to our family. We feel so lucky to be surrounded by so much conserved land.
— Hillary Irwin, Dublin, N.H.