Main content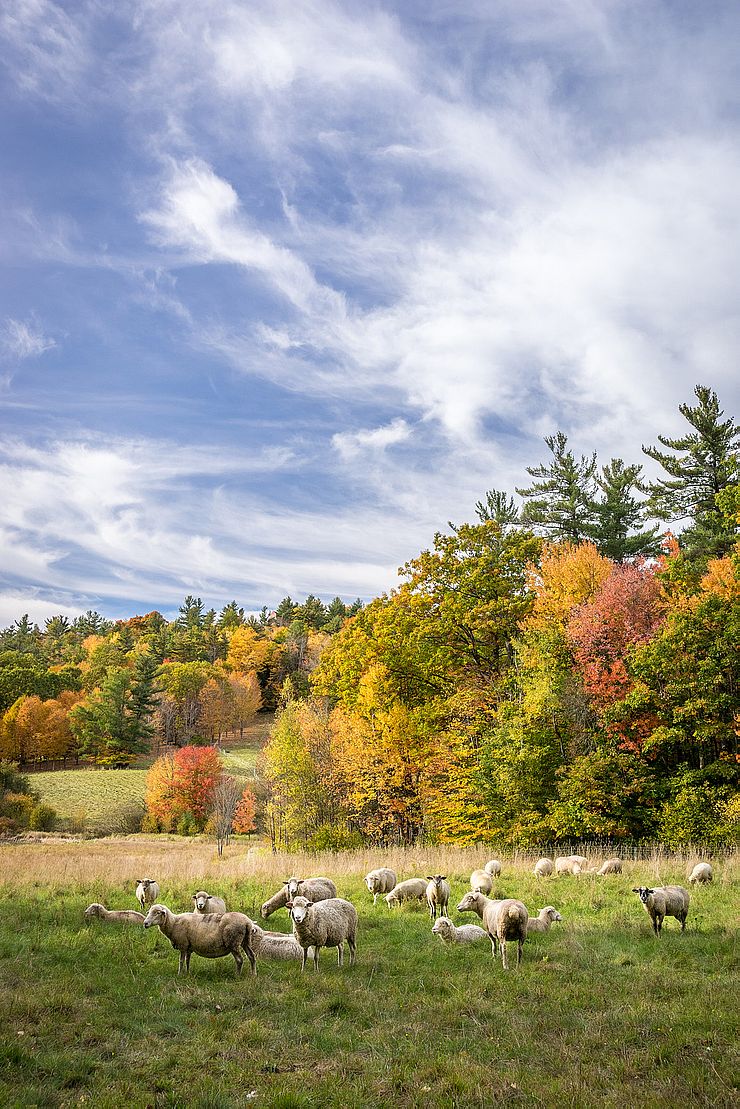 Do you enjoy fresh milk and eggs? Smoked or natural meats? Maybe you have a member share at a CSA farm? Local agriculture has momentum in the Monadnock region. Yet the demand for healthy, local food increases every day, while the number of available acres for growing and raising food decreases.
Land. It's the one thing all farmers need.
Farmland remains one of the most threatened land types due to the ease with which it can be developed and the challenges new farmers have in finding affordable land.
Top Priority
The protection of farmland is among the Monadnock Conservancy's highest priorities. Some of the best soils in the nation are found right here in this region, along the Connecticut River. We want to keep farming a viable way of life and maintain our state's rural character and heritage.
Do you, like us, want to see farmland kept in active production or at least kept open for the future? Do you want to see family farms stay intact? Selling the land to survive should not be a farmer's only choice.
Support Local Farms
You can help local farms, by supporting the Conservancy's efforts and talking to your friends and neighbors about farmland protection. If you own a farm or land with rich agricultural soils, perhaps you'd like to find out what options you have for conserving your land. The greatest gift to a farmer can be the security of knowing that his or her property will be kept open and cared for in perpetuity.
Have questions or want to learn more about how to save precious farmland?
We welcome all inquiries. Please email Anne McBride, land protection director, or call her at 603-357-0600, ext. 102, to discuss options for protecting your farmland. All conversations are confidential.
For years, developers were after my farm … once I got offered a half million dollars! What would I do with that kind of money? The peace of mind I have knowing that the land will stay as-is is priceless.
— Mike Johnson, Swanzey, N.H.