Main content
What is Land Conservation?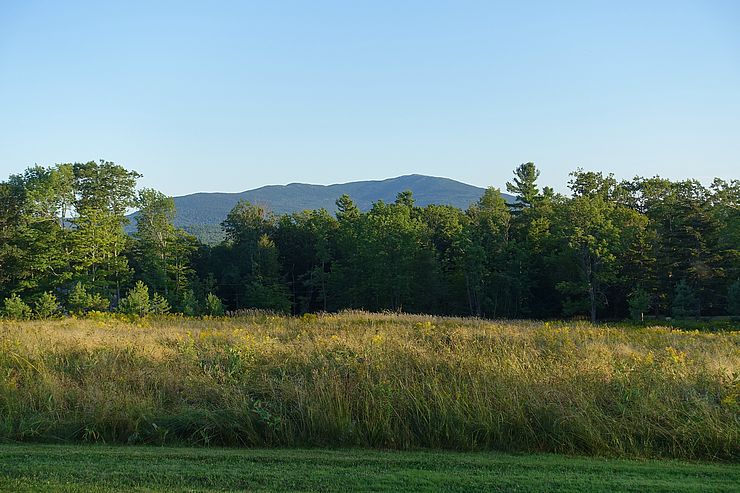 Do you, like many people, have a deep, emotional attachment to the Monadnock region? You may wonder what will happen to the land when you no longer own your property, or about the future of the fields and forests you cherish but someone else owns — the scenic views you pass daily, the multigenerational farm down the road or the local hiking spot. The Monadnock Conservancy, a land trust for southwestern New Hampshire, can help.
Land conservation provides a practical and permanent solution: land is protected from extensive development and important natural resources are saved. Forever.
A Personal Decision
One of the most common approaches for conserving land is the donation or sale of a conservation easement. An easement guarantees that the land will never be developed, but that it can always be used for farming, forestry, or recreation. Essentially, it is a real estate transaction that is a legally binding agreement between a landowner and a land trust.
Whether a land conservation easement is donated or sold to the Monadnock Conservancy, the process begins with a willing landowner making a voluntary decision to conserve his or her land. Land conservation is not a form of government regulation.
Transfer of Rights
A conservation easement conveys certain rights from the landowner to the land trust through a legal deed, thereby extinguishing those rights and limiting activity on the land in perpetuity for the purpose of protecting specific conservation values. Forestry and agriculture are still allowed, often encouraged; commercial and industrial activities are typically prohibited.
Other limits often include:
Building of additional structures (residential, commercial, or industrial) unless they support agriculture and forestry
Subdivision of land
Extraction of minerals
Keeps Property on the Tax Rolls
Landowners who conserve their land with a conservation easement continue to own their land and can sell it, lease it, mortgage it, or otherwise transfer it to anyone at any time, although the land will continue to be subject to the conservation easement. Landowners also continue to pay property taxes.
We'd always felt that this land was sacred; it would've been sacrilegious to develop it.
— Ellen Chase, Alstead, N.H.