Main content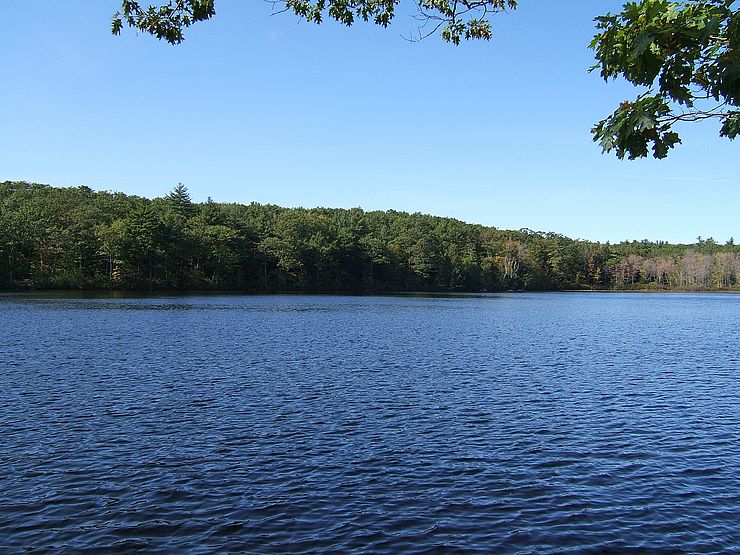 Alstead, N.H.
53 acres • Conserved in 2009, 2011
clean water, health & recreation
It could have been built up with more cabins and year-round homes — but instead, nearly 1.5 miles of Lake Warren's beautiful shoreline, plus Pine Island, will remain intact as a wildlife haven and as part of the region's scenic history.
Ted Fiske, who lives on Spruce Point, a peninsula on the south end of the lake, said he felt good about being able "to take steps to preserve the physical beauty and environmental sanctity of the wonderful natural resource that is Lake Warren."
A Community Effort
Ted made his decision to protect his land through the Monadnock Conservancy at the same time as several other neighbors and friends, including Dan and Joyce Curll, Anita Jones, and the Thimann family. Together, these special places around the lake — a total of 52 acres of conserved land — will inspire others for generations.
Lake Warren is a hidden gem of the Monadnock region and a priceless asset for the town of Alstead. Swimming, sailing, kayaking, fishing, hiking, biking, snowshoeing, ice fishing, cross-country skiing, ice skating, and picnicking are just some of the simple seasonal pleasures of life that can be enjoyed here.
The lake is a place where many people make memories with their family and friends — memories that last a lifetime. "We want our children and those who come after them to be able to enjoy what has meant so much to us," Ted reflected.