Main content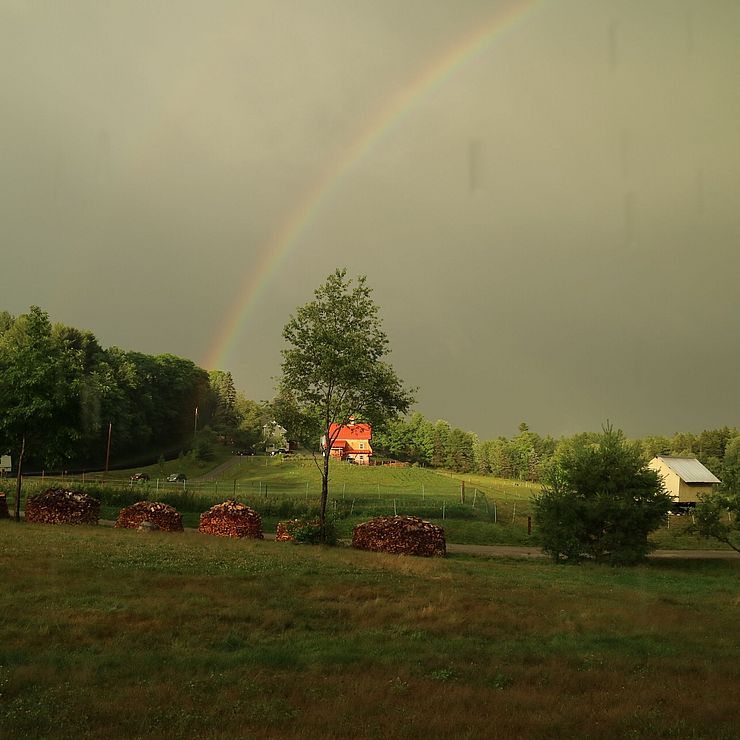 Kroka Expeditions Headquarters & Rogers Road Farm
Kroka Expeditions is a wilderness school and farm in Marlow that offers a variety of educational programming for youth of all ages, both onsite at their organic farm and further afield in locations across the globe. Now, the land where they work and learn is forever conserved. The Conservancy worked with Kroka's staff to finalize the placement of two separate conservation easements covering 92 acres in late 2022 and March of 2023.
These two easements – one comprising approximately 15 acres along Rogers Road in Alstead, and a second that protects 77 acres of Kroka's headquarters campus on Route 123 in Marlow and Alstead – will protect important forest and farmland for generations to come. The Rogers Road land is some of best farmland in the region, in fact Kroka grows a third of the food for the school there. The larger tract also boasts wetlands, a beaver pond, and miles of public trails. An exciting win for all students of nature!

*Generous funding support for the easements came from the New Hampshire Land and Community Heritage Investment Program (LCHIP); the Thomas W. Haas Fund of the New Hampshire Charitable Foundation; the Town of Marlow Conservation Commission; the Town of Alstead Conservation Commission; individual donors; and the Quabbin-to Cardigan Partnership, a public/private effort to protect the Monadnock Highlands of western New Hampshire and north central Massachusetts. To learn more, visit www.q2cpartnership.org.