Main content
Support Cunningham Pond Project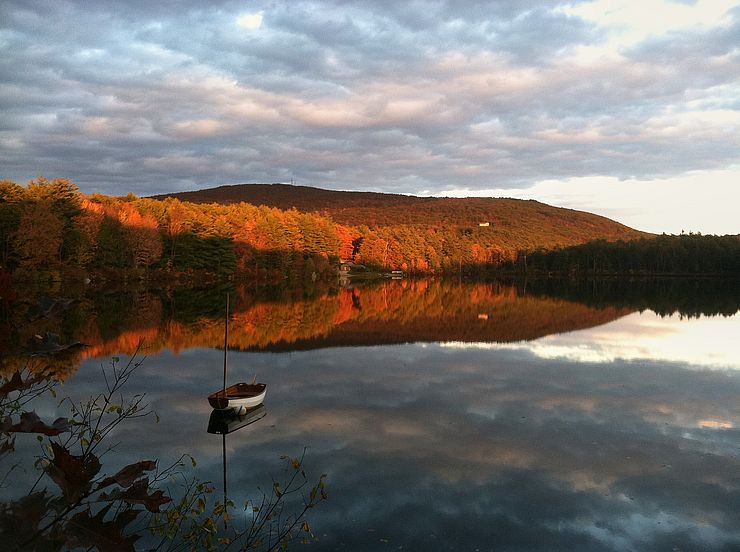 Today we have the opportunity to save 100 acres along the south shore, but we need your help…
Cunningham Pond is a community treasure. It's a place where you hear the alluring call of loons, the laughter of children at the town beach, and the quiet wind rustling through the trees. The largely undeveloped shoreline and adjacent forests are home to deer, fox, fisher, bobcat, coyote, moose, and bear.
But time is ticking to save this precious natural resource. In 2017, three building lots (20 acres total) on the east shore were subdivided and sold.
Preserve a Community Treasure
Our goal is to raise $1.5 million to achieve permanent protection of 100 acres (the $1 million mark was passed as of the end of December 2018). This includes the purchase price of $1.325 million as well as funds to conduct this campaign, manage the acquisition process, establish public access and safety, and endow future stewardship.
There is momentum on our side, and thanks to the Peterson family who currently own the property, there is also time to ensure the conservation of this land. (For those of you closely following this campaign, an extension has been granted until the end of 2019 to reach the fundraising goal and complete the purchase.) All parties agree that we intend to close as soon as possible.
Please help make this project a reality. All donations to the Cunningham Pond project should be directed to the Monadnock Conservancy. The Conservancy gratefully accepts online donations, donations of cash and securities, and multi-year pledges of up to three years may be possible for large donations.
Have questions or ready to make a donation?
Please email Ryan Owens, executive director, with all questions about donations, or call him at 603-357-0600, ext. 103. All conversations and transactions are confidential, and your gift may remain anonymous.
We are thankful for efforts to preserve the land surrounding Cunningham Pond. The pond is one of our favorite spots for family outings and is on our must-do list whenever friends or family come to town.
— Chris Anderson & Anna Von Mertens, Peterborough, N.H.